SketchUp is more than just
SketchUp is the #1 3D Design software, used by everyone for anything – from architecture, interiors, construction, landscape, set design, event planning, survey, fashion, 3D printing and the list goes on! There is literally NOTHING SketchUp isn't used for.
Even if SketchUp won't be your primary tool – it plays nicely with others. And for such a small cost – the benefits are HUGE!
What you get with a SketchUp subscription
SketchUp's biggest Superpower?

'Sales'
Start your journey to becoming a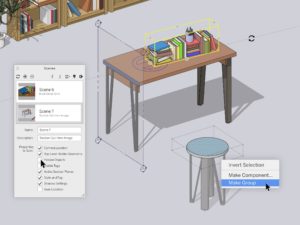 Based heavily on user feedback, SketchUp polished up a few features that will keep your workflow humming along smoothly!  Download SketchUp Pro 2020.1 HERE. Freshening
Read More »