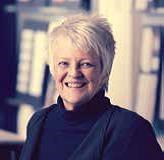 Julie Belle is the author of The SketchUp Handbook and has been teaching and using SketchUp in her professional practice for the last ten years. With an extensive background in design and design education (over forty years).
Julie understands the skills and knowledge required to meet contemporary design industry practices and standards. She also understands that having the right skills and knowledge isn't all that it takes to build a successful design business.
Her focus is on helping design professionals improve their design practive and build a better business through customising their strategies and workflow planning to suit their own practice needs.
Julie lives and breathes SketchUp and is passionate about introducing it to other design professionals.