Directed by Mark Gregory from SKALA, 2D drawings (SketchUp Layout) for Architects is FREE online course that will teach you how to create professional 2D drawings with SketchUp Layout. Although the course is free, this is for a limited time only – so don't miss out!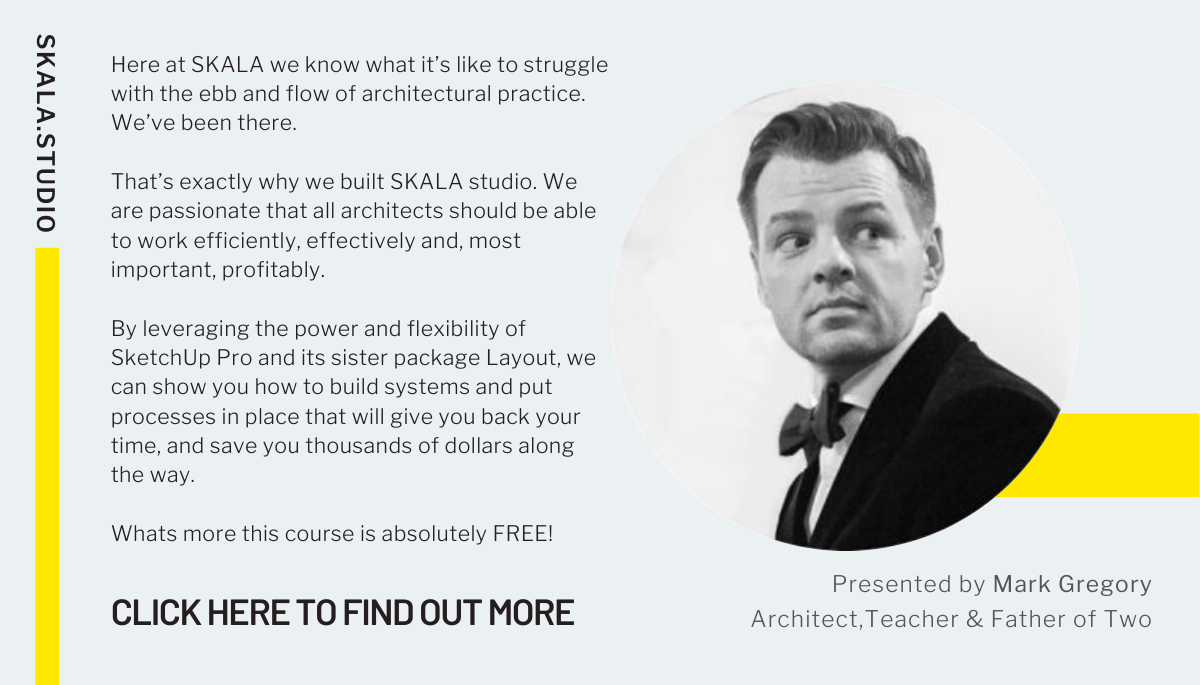 Mark will share with you his workflow in a free step-by-step course, entitled ''The Quick Start Guide to SketchUp & Layout'. He will show you how to organise your model in an efficient way so as to maximise the amount of 2D information you are able to harvest from it. Then how to produce great looking and accurate orthographic drawings right inside SketchUp, before finally producing high quality architectural drawing sets using Layout. This methodology will not only saving you thousands in unnecessary addition software licenses, but also countless hours spent on repetitive and tedious 2D CAD work.


Looking for a Freelance Architect?
Mark Gregory is also a Freelance Architect and is passionate about helping small, design focused architectural practices to better manage their workload so that they can spend more time on the things that matter. Working remotely, he partners with a number of high-end practices, completing schematic design, design development and construction documentation drawings.
Interested? Find out more