SketchUp to Site with the Trimble Total Station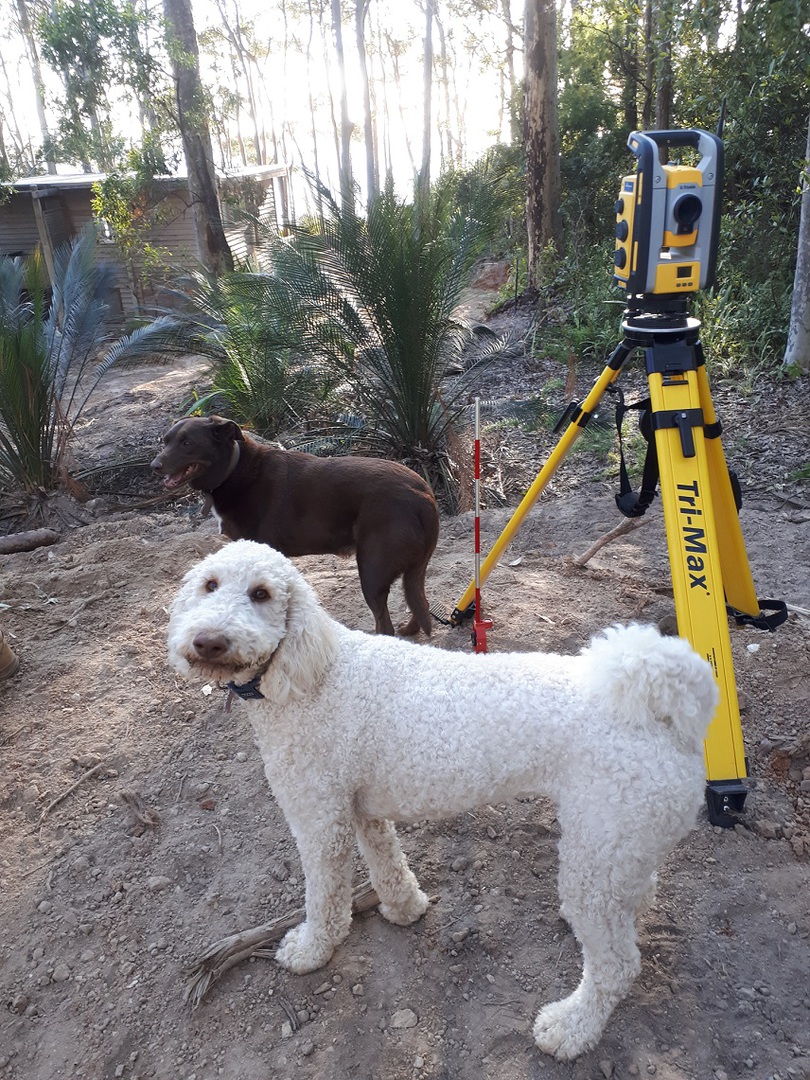 "The days of pegs, lines & tape measures are over"
A builder and draftsman who was seeing the benefits of SketchUp in his operations has taken a giant step into the future with the adoption of Trimble technology into his business.
Daniel Perrem, owner and operator of Daniel Perrem Building and Drafting based on the NSW South Coast, wasn't initially aware that the same people and business that supplied SketchUp could help him move into a new era via a robotic total station.
After reaching out to BuildingPoint Australia and talking to sales consultant Adrian Benge, Daniel acquired a Trimble RTS673 robotic total station and FieldLink software package, initially on a month's hire and then took up BuildingPoint's hire-to-buy option.
"Daniel is something of a one-stop shop – he designs and builds homes and has been using SketchUp for many years," Adrian said.
"He knew SketchUp was from Trimble but wasn't aware of the hardware and software solutions Trimble, and BuildingPoint as Trimble's official distributor, offered.
"Once he was, he was keen to talk to us about how Trimble technology could work in with what he was already doing and the advantages it would bring.
"It didn't take long for him to see that the adoption of the RTS and software would be a leap forward.
"For example, I was with him on a site where we laid out footings for a home – a job that he said would have taken two days and two staff took just two hours and one person.
"There's obviously a huge advantage in time and money there, but this technology also brings a much greater level of accuracy.
"For Daniel, the days of pegs, lines and tape measures are over."
Daniel said once he learned how his work in SketchUp could be used by the RTS and FieldLink, he could see huge advantages.
"I am a self-taught draftsman and have been using SketchUp and the PlusSpec plug-in for a long time – it gives me a great advantage including being able to show clients exactly how their home will look, inside and out, as well as being able to use the structural details via PlusSpec for the actual build," he said.
"With the RTS that information is now translated directly to the site.
"It is a huge advantage in time and accuracy.
"I have a home under construction now that involves 100 concrete piers. Using the old method of string lines, that would mean we'd have to lay out 200 string lines for placement.
"Instead, using the RTS, I will save about a week or more of time on this build over its six-month time frame.
"And with string lines, the margin for error over a job such as this was pretty high.
"Now, I know these piers are millimetre-accurate in their placement."
Daniel said that while the use of this technology was not uncommon for larger companies and on big projects, he was sure it would not be long before it filtered down to smaller, private contractors.
"Once I saw what the RTS could achieve when Adrian came out to demo it, it was a no brainer to go for it," he said.
"I think its just a matter of time before more builders adopt this technology because the advantages it brings are just too great.
"After I'd been using it for a couple of days I knew I could never go to back to the old ways."
To learn how BuildingPoint and Trimble can take your operations to a whole new level, and future proof your business, contact us today.
Let's talk!
If you have any questions about SketchUp, speak to our team on 07 3851 8380 or

If you have any questions about any Trimble products, contact us HERE.
https://www.sketchupaustralia.com.au/wp-content/uploads/Daniel-Perrem_Blog-Image-2.jpg
1080
810
Team BuildingPoint Australia
https://www.sketchupaustralia.com.au/wp-content/uploads/BPA_SketchUp-Australia_Logo-2.jpg
Team BuildingPoint Australia
2019-10-23 11:00:59
2019-12-03 14:48:31
SketchUp to Site with the Trimble Total Station