Considering building performance during conceptual design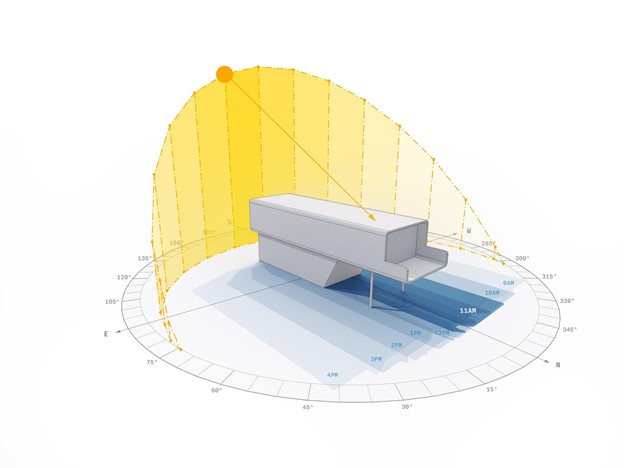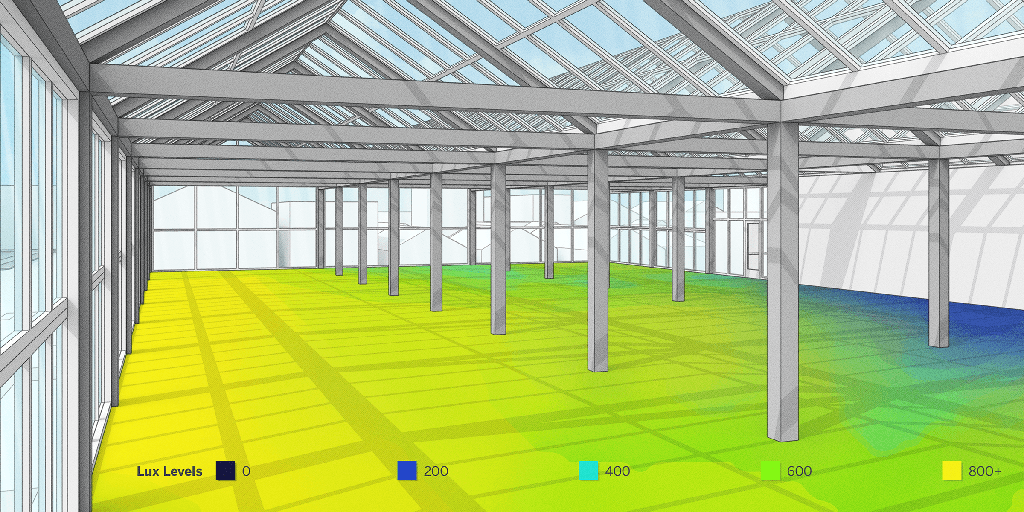 SketchUp Sefaira Daylight Analysis Visualization. Image courtesy of SketchUp
The paradox of early design is that architects have to make the most critical decisions when they have the least time to evaluate them thoroughly. This is especially true when it comes to building performance and sustainability.
While there are many 3D modeling and building analysis tools on the market, not all are well suited for the conceptual stage, when designers should be considering environmental and performance factors. Making these increasingly important decisions requires the ability to explore different concepts nimbly and with ease, without fully defined parameters.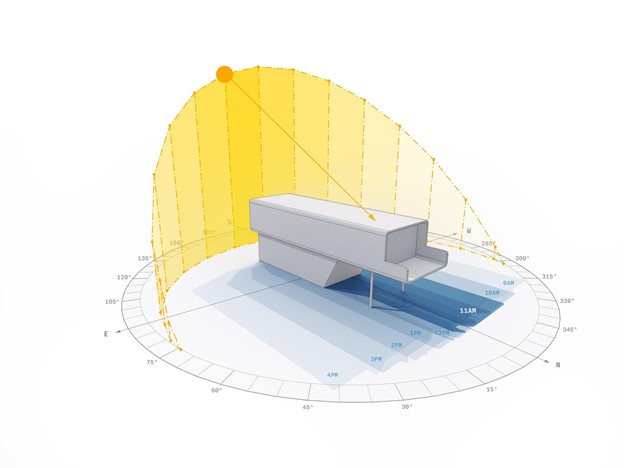 Image Courtesy of SketchUp
Architects and designers today must consider how a building sits in its context. Each location on the globe has a unique climate to which buildings need to respond, and a cultural heritage they need to complement. When considering sustainability, there is also the matter of materiality. Should materials be imported from thousands of miles away, or can one source local materials and keep embodied carbon down? These are some considerations an architect must think through, ideally in the conceptual phase of design.
To add to the complexity, key project stakeholders, such as engineers or sustainability specialists, often join the conversation later, due to budget reasons, after early decisions have been made. Architects often look to engineers for early feedback on performance; unfortunately, most engineering software is not designed for such early-stage analysis. This means that engineers are often hard-pressed to keep pace with frequent design changes. To mitigate these bottlenecks, most larger architecture firms have an in-house specialist or team of specialists with unique building performance expertise. However, like the engineer, they sometimes struggle to provide feedback quickly enough to match the design pace.
A Different Way of Working
While aiming to balance time, cost and quality in each project, architects are also increasingly expected to design buildings that are good for the environment. Although important, the ease of accomplishing this type of evaluation early in the design process creates a significant barrier. Often, this evaluation is left for an engineer to handle later in the process after the architect has completed numerous design options, modeled the concept in 3D and received client approval. A week or more on, the engineer assesses that, in its current state, the proposal will require too much energy to operate. The problem? At this point, the design is almost fully baked! The client has become attached to the concept and the architect has already invested a significant amount of brainpower and time. He or she is understandably reluctant to backtrack and start from scratch.
Fortunately, technology advances in building performance analysis tools now allow architects to investigate how a concept would use energy earlier than ever. They can answer questions such as, "How much electricity or solar power is needed to run the proposal efficiently?" This includes the ability to evaluate heating and cooling loads, as well as lighting and appliances.
Author: Sumele Aruofor, RIBA Associate, Strategic Manager of Architecture & Sustainability at Trimble, SketchUp
See the full article HERE.
Don't already have SketchUp?

Click HERE to join millions of other SketchUp users if you aren't already using SketchUp – or you just need to upgrade. There's a reason why SketchUp is the most popular design software!
Prefer to speak to someone?
If you have any questions speak to our team on 07 3851 8380
https://www.sketchupaustralia.com.au/wp-content/uploads/Picture1-1.jpg
468
624
Team BuildingPoint Australia
https://www.sketchupaustralia.com.au/wp-content/uploads/BPA_SketchUp-Australia_Logo-2.jpg
Team BuildingPoint Australia
2021-01-27 11:00:00
2021-07-06 12:03:54
Considering building performance during conceptual design