How De Vries Designs win projects with SketchUp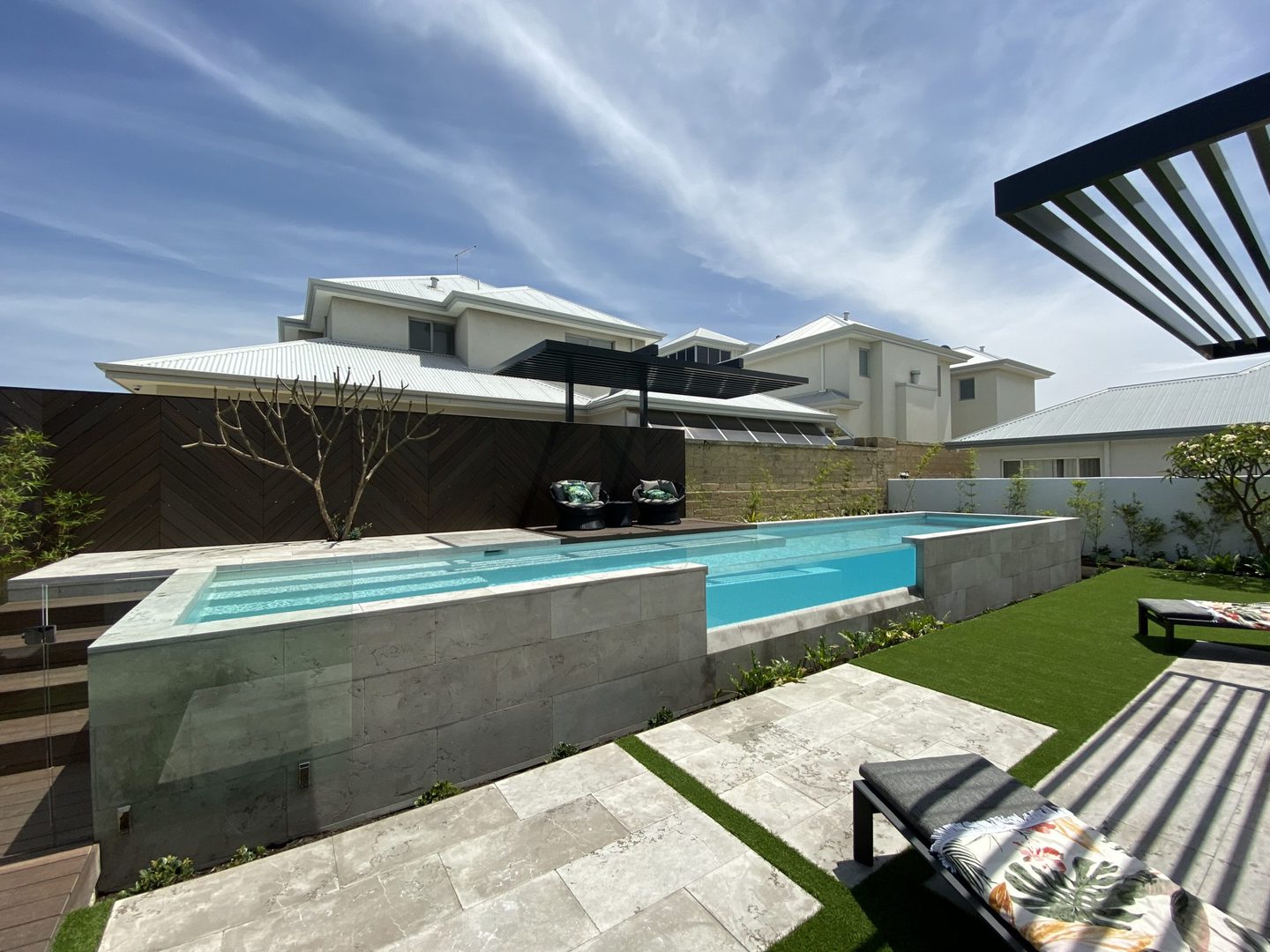 Landscape designer Sam de Vries has married his practical and theoretical skills to stunning effect with his WA-based practice, De Vries Designs.
And at the heart of what he does is SketchUp which, Sam explains, is not only allowing him to translate his ideas into reality, but helping him communicate those visions to clients – and win him projects.
Example Project: Hillarys
As the images illustrate, the SketchUp presentations truly became a reality for Sam and the owners!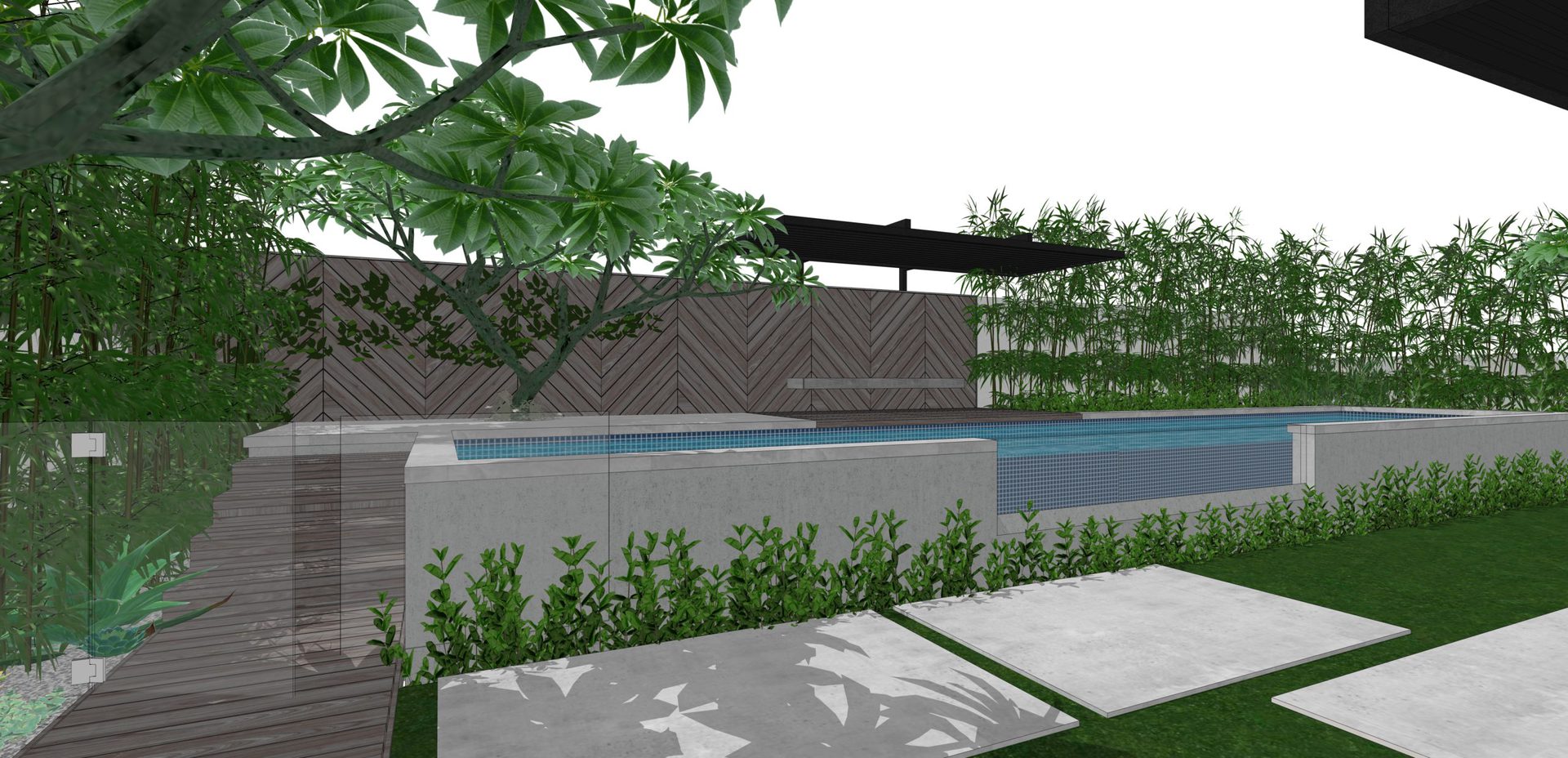 "This elegant design blends in perfectly with the surrounding environment while offering a unique and practical use of space.
"The introduction of various materials links different zones, enhancing the sophistication and minimalist approach to this fantastic design.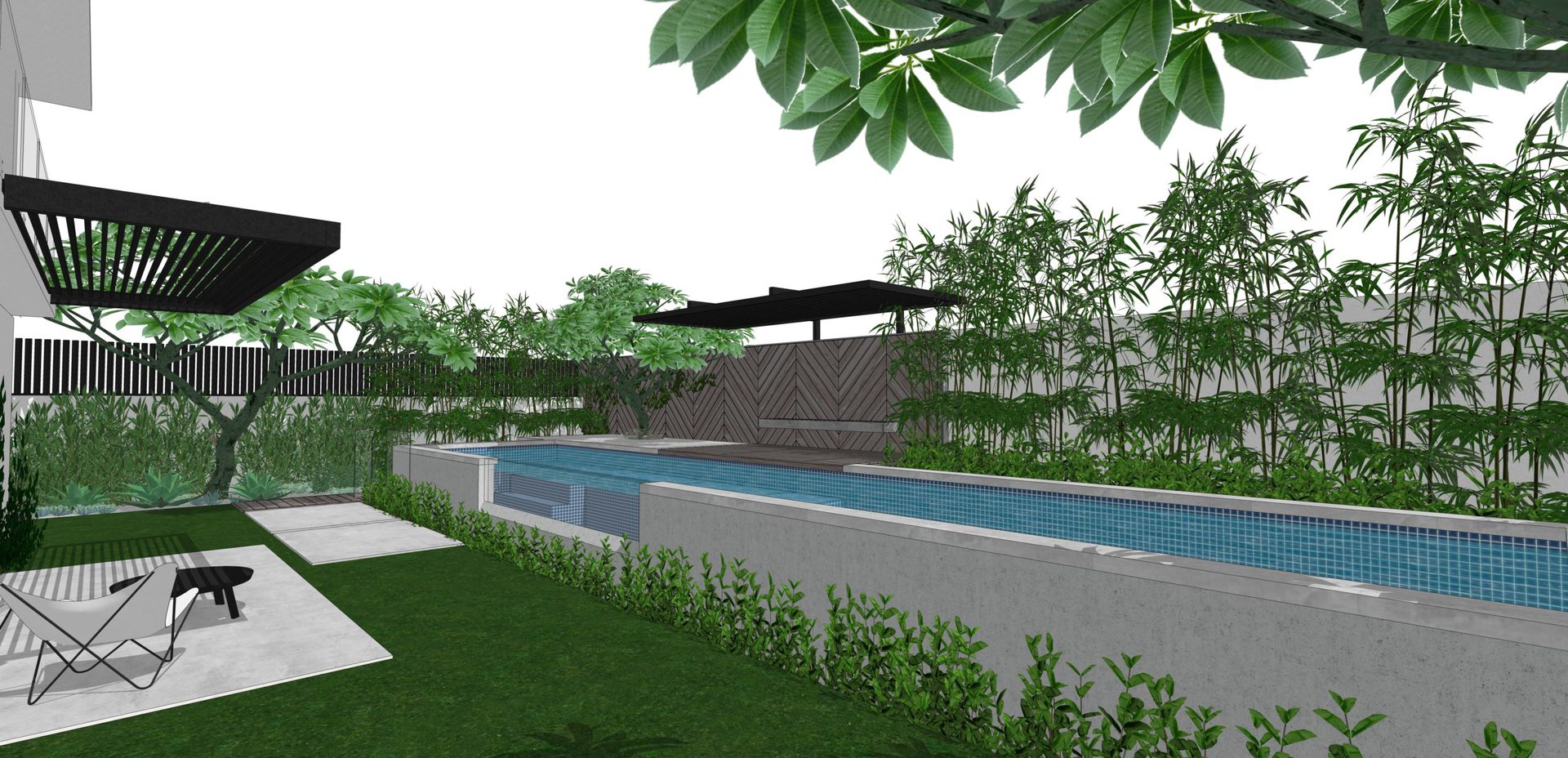 "The owners wanted to maximise their use of outdoor space while also creating a striking view from the inside of the house this is where the introduction of a glass pool window was framed into the design to provide this stunning picture frame."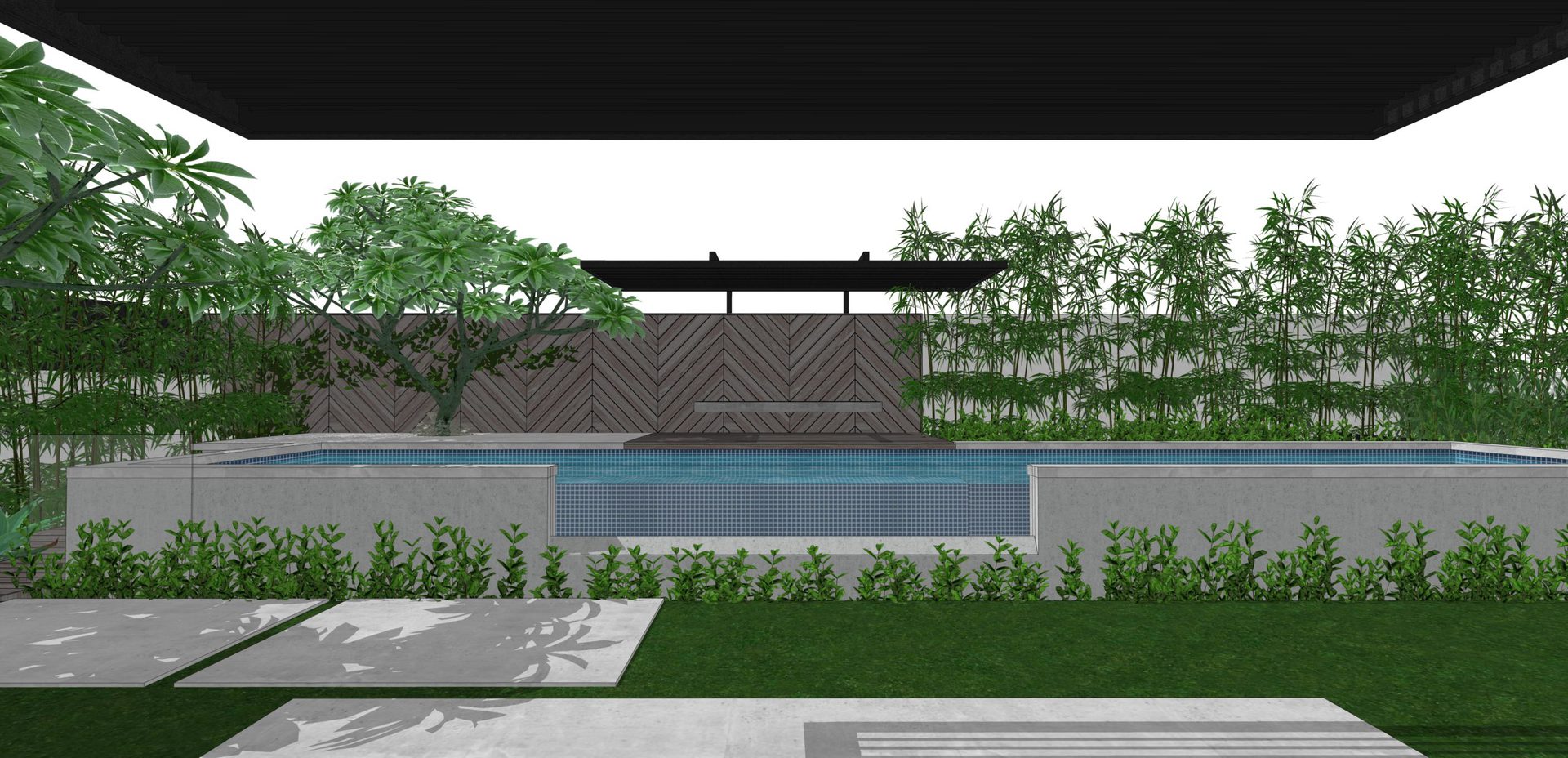 From SketchUp to Reality

Sam established De Vries Designs in 2018 after working for one of Perth's leading landscape firms, Tim Davies Landscaping. He'd arrived in WA a year before that to work in the mining industry.
Sam's practice encompasses landscape designs and he has a particular flair for pools and their landscaping. As his portfolio demonstrates, a lot of it is high-end work, but Sam stresses he is happy working on any project that stretches him as a designer.
"I've got a background in construction – Dad's a builder – and I did a Bachelor of Design, majoring in Industrial Design at the Victoria University of Wellington, so I've got experience with both sides of the industry, in the office and on the tools," Sam said.

"I began using SketchUp when I was at uni in 2008 – one of my lecturers introduced me to it.
"It's been a part of my tools ever since really."
Sam said the advantages of using SketchUp in his business spanned a number of aspects.
"SketchUp is very user friendly so it allows me to easily translate my ideas and concepts for a site," he said.
"I model the property, the house, and so can design the landscaping and/or pool in the actual setting it will be in. For a client it means they can really see what's planned and for us it shows us it can work, visually and practically.
"It also has the advantage over AutoCAD and 2D of being able to communicate ideas and concepts easy to a client because being able to see them in 3D is much more effective.

"And adjustments to a plan are easy to do in the office or on site – you can adapt and modify as required without much effort.
"I also use the SketchUp designs as part of the approval process as we can show the relevant authorities the structure and other 'nuts and bolts' of a design, especially cross sections, making it easier for them to see everything's correct."
Sam said he was a firm believer in being on site during the construction process as a means to better communicate a project's look and feel.
"I take my tablet everywhere. It is great to be able to actually show contractors the SketchUp renders – it gives them so much more understanding and insight into a project and it also allows a great depth of detail to be included," he said.

"It also means that what's designed is what's built. I can show clients previous projects and compare the SketchUp designs to photos of the finished project so they can see they will get what's on the screen in real life.
"That's obviously a confidence builder for them – and I know it's won me work too."
SketchUp has also had an impact on Sam's personal skills, he said.
"I know I am a better designer because of it. It gives you the tools to push yourself and your abilities," he said.
"It also extends your creativity, giving you the way to explore ideas practically and efficiently."
Ready to take your communication to the next level with SketchUp Pro 2019?
Take control of your vision

Click HERE to join millions of other SketchUp users if you aren't already using SketchUp – or you just need to upgrade. There's a reason why SketchUp is the most popular design software!
Prefer to speak to someone?
If you have any questions speak to our team on 07 3851 8380
https://www.sketchupaustralia.com.au/wp-content/uploads/IMG_7730-scaled.jpg
1080
1440
Team BuildingPoint Australia
https://www.sketchupaustralia.com.au/wp-content/uploads/BPA_SketchUp-Australia_Logo-2.jpg
Team BuildingPoint Australia
2019-12-13 11:00:00
2020-11-06 08:14:22
How De Vries Designs win projects with SketchUp