The essential bridge: connecting reality to the virtual 3D world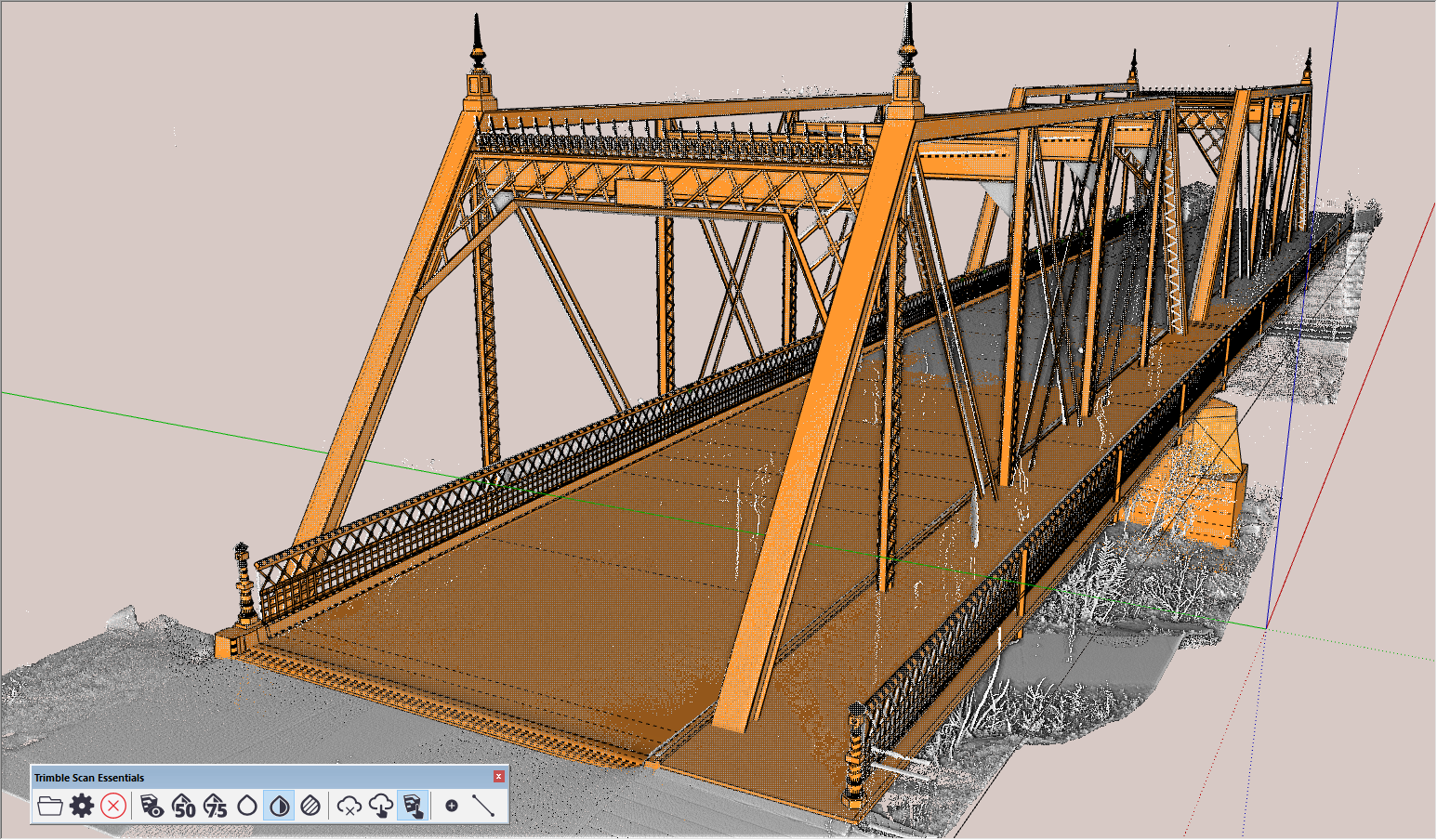 Introducing the new Trimble Scan Essentials for SketchUp, which will transform the way you work with point clouds.
This new Trimble-made extension for SketchUp now gives you the ability to import, view, and model from point cloud data in SketchUp. 
This is going to change the way you work – even if you have never used SketchUp before or you're a SketchUp Ninja!
Features
Places point clouds directly into SketchUp allowing for rapid modelling
Works with standardised point clouds (LAS, E57) and Trimble RealWorks projects
Extensive integrated tool board with controls for visibility and selectability
System Requirements
Operating System: Microsoft Windows 8.1, 10 – 64-bit
Processor: minimum 2.8 GHz (Quad-Core) or higher
RAM: minimum 16 GB
VGA card: OpenGL 3.3 compatible with minimum 1 GB VRAM. OpenGL 4.4 with 3 GB VRAM recommended for best performance
3-button mouse
What SketchUp licence do I need?
You need an active version of SketchUp Pro to use the Trimble Scan Essentials extension.
Version 2019 or above
Don't have SketchUp? Download our 30 Day trial, or buy now.
Trial Installation Instructions
After you have downloaded the trial (.rbz format) from the below form, Open SketchUp and go to the Window menu > Extension Manager > Install Extension. Select the file from where you saved it (check your downloads folder if unsure) and press Open.
Help
If you need any help during your trial, reach out to our team via our Contact page.
Download your 30-Day Free Scan Essentials Trial
PLUS, we'll give you a sample point cloud that you can play with
Point clouds have never been this powerful or easy to use. This is a game changer!
Buy now for just
(inc. GST)